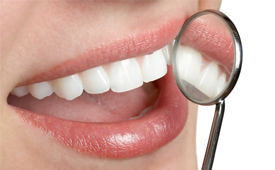 2
Cosmetic dentistry is an "art form" devoted to the enhancement of smiles. Today many people benefit from "Cosmetic Dentistry" skillfully blending science and art your dentist can "sculpt" a more attractive smile for you.

Indications for cosmetic procedure.
spaces between teeth.
Discolored or stained teeth.
Chipped or cracked teeth.
Worn down or "Odd looking teeth".
Unaesthetic shape of smile.
Teeth that is unusually shaped or sized.
Unattractive Gun position.
Malallingned (irregular teeth).