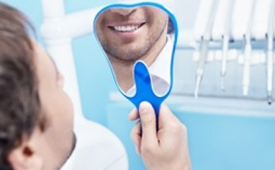 A) Fissure sealant our teeth are have groves and pit on their chewing surface to increase the masticatory efficient. some times this groves pits are deep and lead to food lodgement in this case pit and fissure sealants are used to block this deep pits and groves so that food lodgement and decay does not happen.


B) Night guard Many people habit of grinding of pressing their teeth at night, this leads to attrision of the chewing surface, some times this attrision many even lead to hyper sensitivity in the teeth also it will reduce the height of your teeth causing an unaesthetic smile. Night guard is the solution


The teeth with pain or sensitivity might need RCT or crown but at least further wearing down of the teeth can be stopped by night guard.